Subscribe to Stay Informed
Back to News
Moutaineer Food Bank Mobile Food Pantry
Posted 04/26/22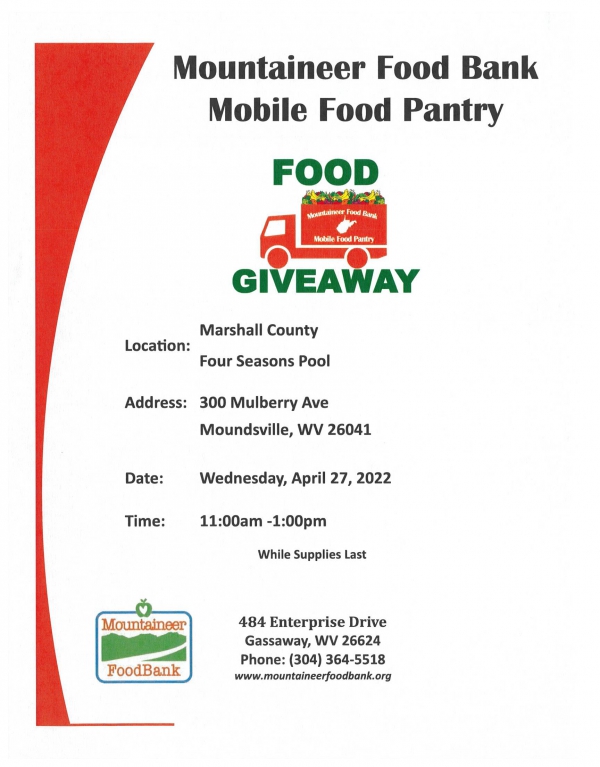 The Marshall County FRN is proud to once again partner with the Mountaineer Food Bank for a Mobile Food Pantry serving Marshall County residents.
The Mobile Food Pantry will be held Wednesday, April 27, at Four Seasons Pool, located at 300 Mulberry Avenue in Moundsville, from 11:00 AM to 1:00 PM.
Families are invited to drive up and receive a food box that will be placed into their vehicle. One food box will be given per family while supplies last.