Subscribe to Stay Informed
Back to News
CPR Classes
Posted 04/21/23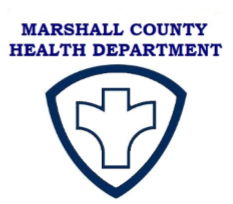 Marshall County Health Department will be offering
Basic Life Support (BLS) CPR class on
Tuesday, May 16th, 2023 from 8:00am-12:00pm cost of this class is $20
and Total CPR-Heart Saverand First AID training on
Wednesday, May 17th, 2023 from 8:00am-12:00pm cost of this class is $40.
These classes will be held at the
Marshall County Office of Emergency Management Building.
601 7th Street, Moundsville, WV 26041.
This class will be by RSVP only.
Call 304-845-7840 Ext. 14 to reserve a seat.
Deadline will be May 11, 2023 at 4:00pm
---
Classes will be cancelled if there are less than four people signed up. Maximum amount per class is twelve.