MARSHALL COUNTY HEALTH DEPARTMENT ANNOUNCES SEATBELT SAFETY DAY
MEDICAL SEATBELT SAFETY DAY,
May 18, 2022
1:00pm - 6:00pm
Marshall County Health Department
Imagine you have just been involved in an accident and you are unable to speak to first responders about your health condition or the condition of your child.
What would you do?
The Marshall County Health Department is proud to team up with the Moundsville Rotary to bring you our first Medical Seat Belt Safety Day. This event was initially scheduled in April 2000 and had to be delayed due to the pandemic so that is why we call it "Take 2", hoping the second time around will allow things to go much better.
This event is free and open to anyone.
It starts with a seatbelt cover (samples below) which includes your medical information that first responders can access easily. The cover can either have the diagnosis (Diabetes, Dementia, Autism, Hearing Impaired, Heart Condition, etc) on the outside of the cover such as the cover on the left or a cover that states Emergency Medical
Information Inside for your personal privacy, such as on the right, your choice.
All seatbelt covers will have a form inside which has additional medical information which will be entered on the form the day of the event.You must complete the medical portion before a cover will be given.
Seatbelt covers are not approved to be used on straps of child car seats, but can be adhered to the side of the car seat using hook and loop fasteners, which we will have available.
Registration for the event is online at
For those without internet access, you can call the Health Department to register via phone.
What is a Seat Belt Cover?
Covers can have a diagnosis on the outside or just say
Emergency Medical Information Inside.
Reflective strips are on the front to assist with lights from
first responder vehicles relecting off to notify first responders.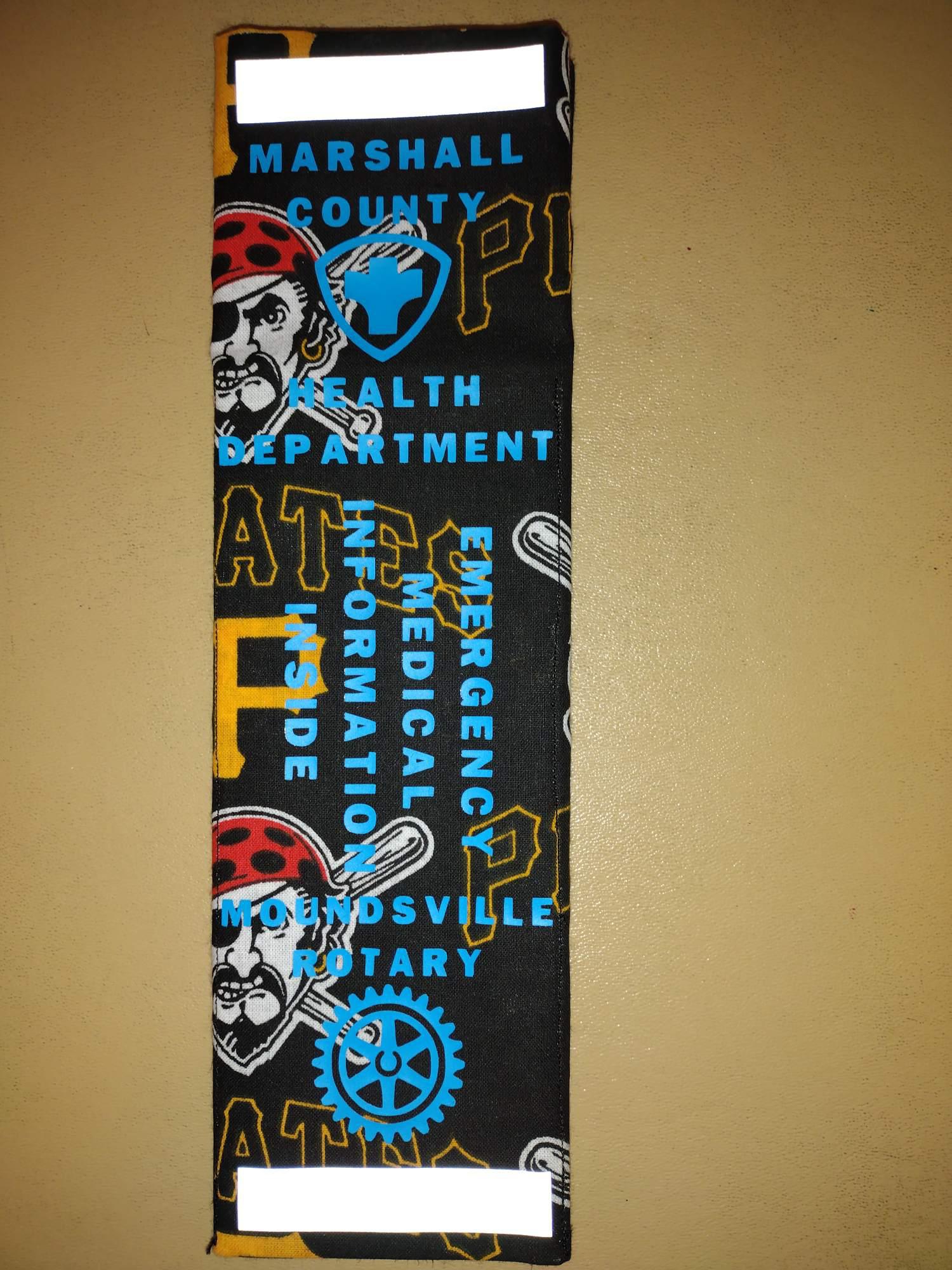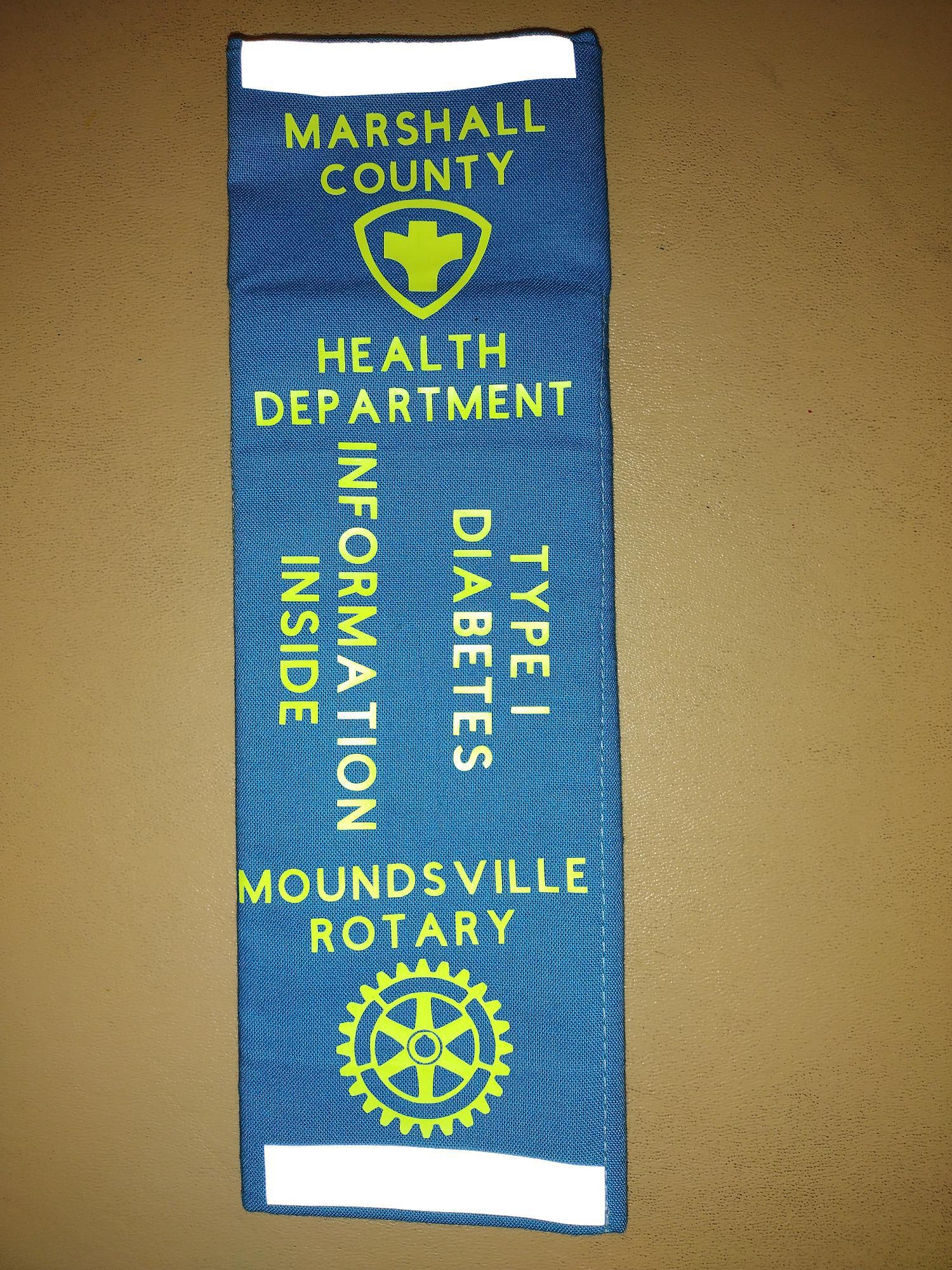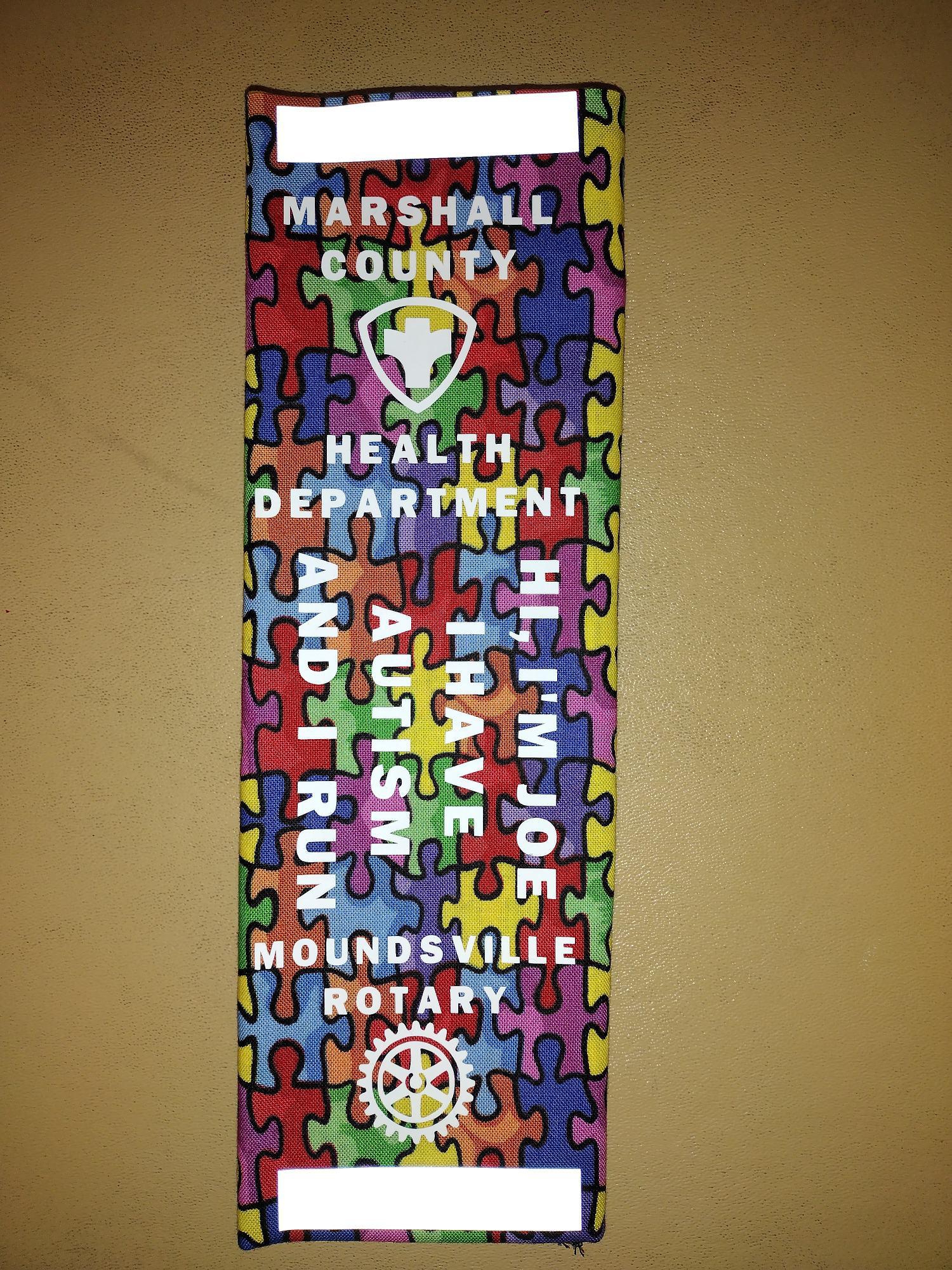 Covers can be made in a multitude of designs, depending on what types of material that has been donated.
A cover can also be made on a piece of material you provide,
as long as words can be placed over it and it can be read.
As you can see over the next few slides, we have a lot of different materials to choose from.
We will try to get as close to a request as possible.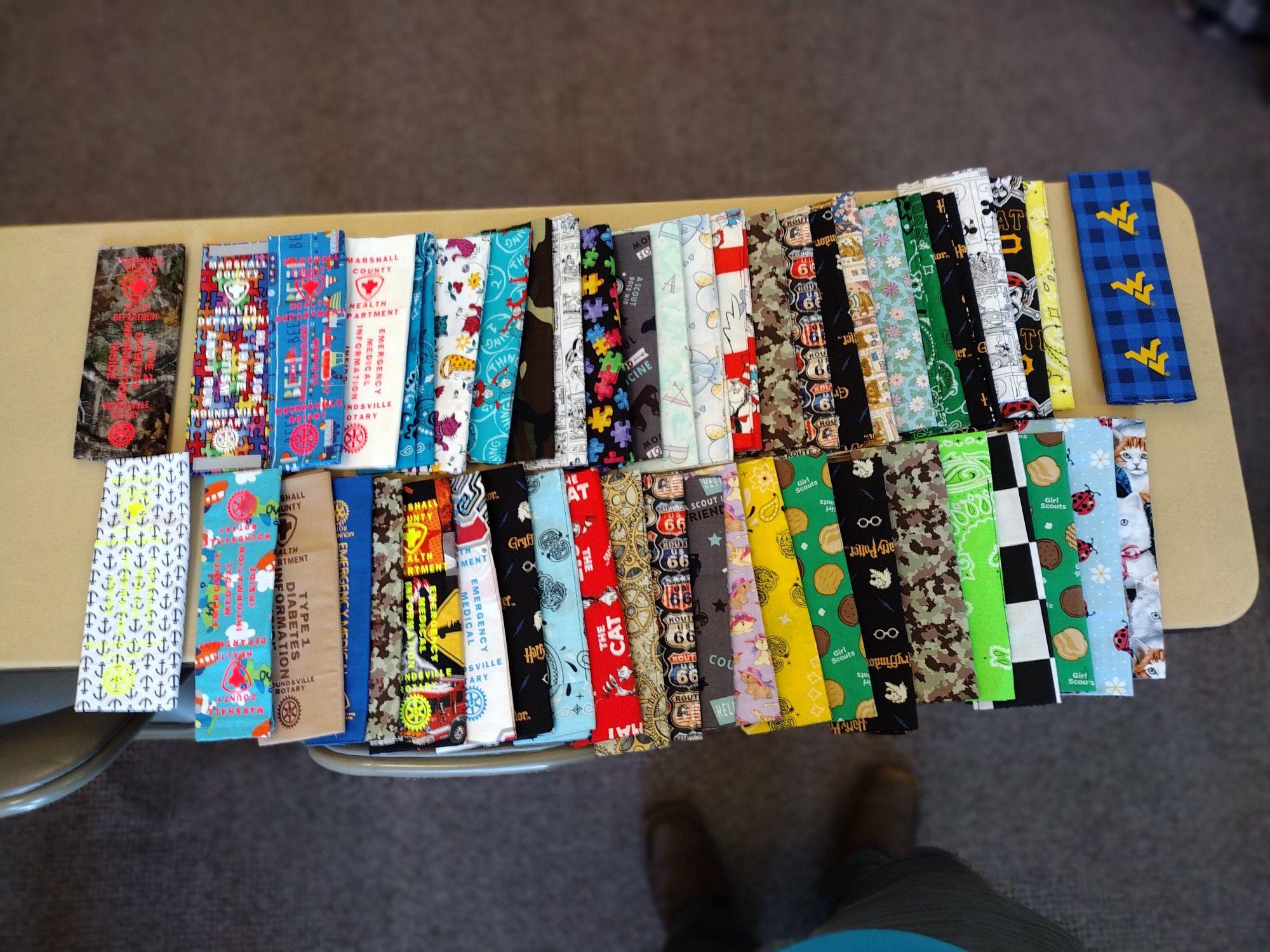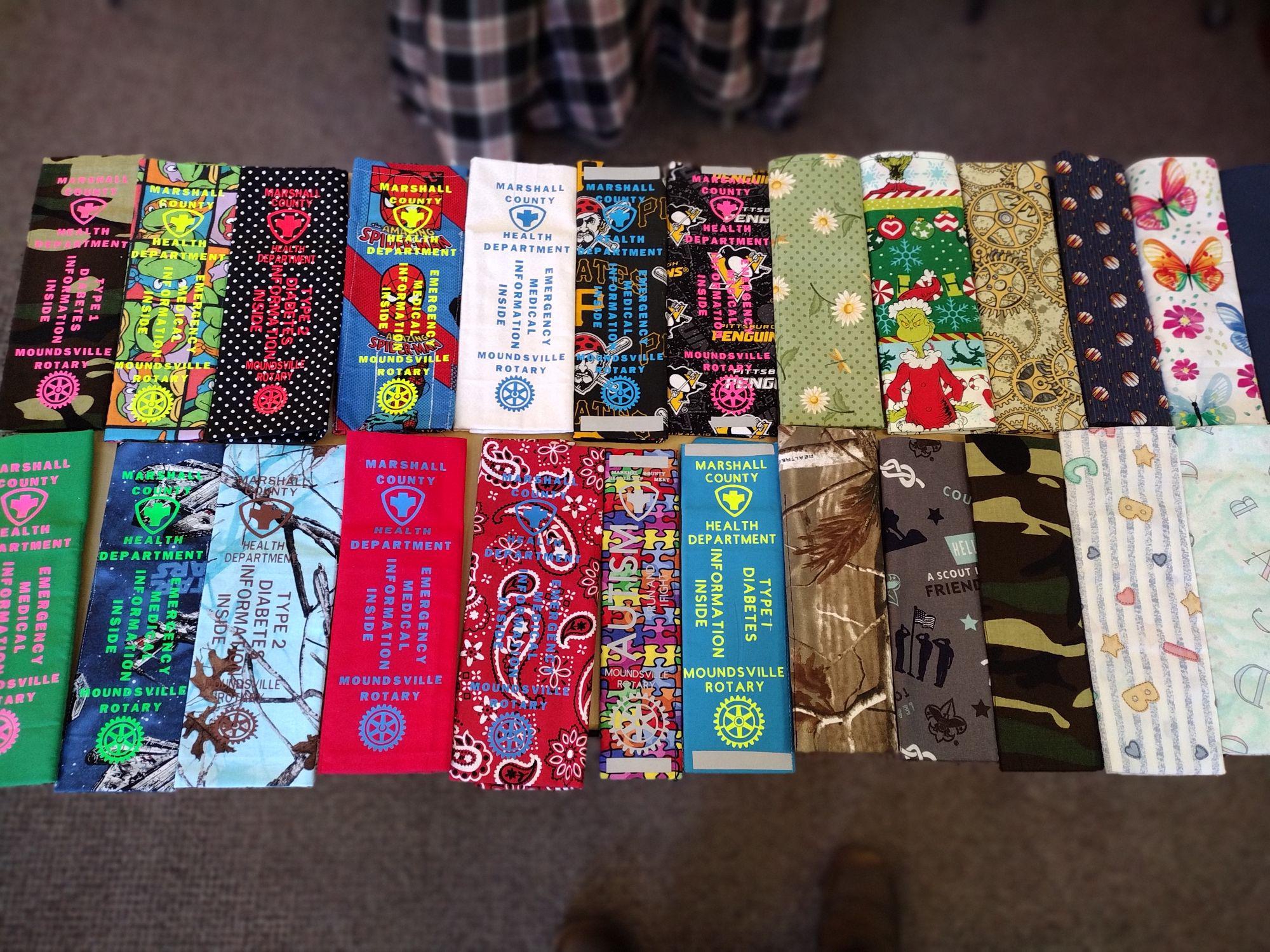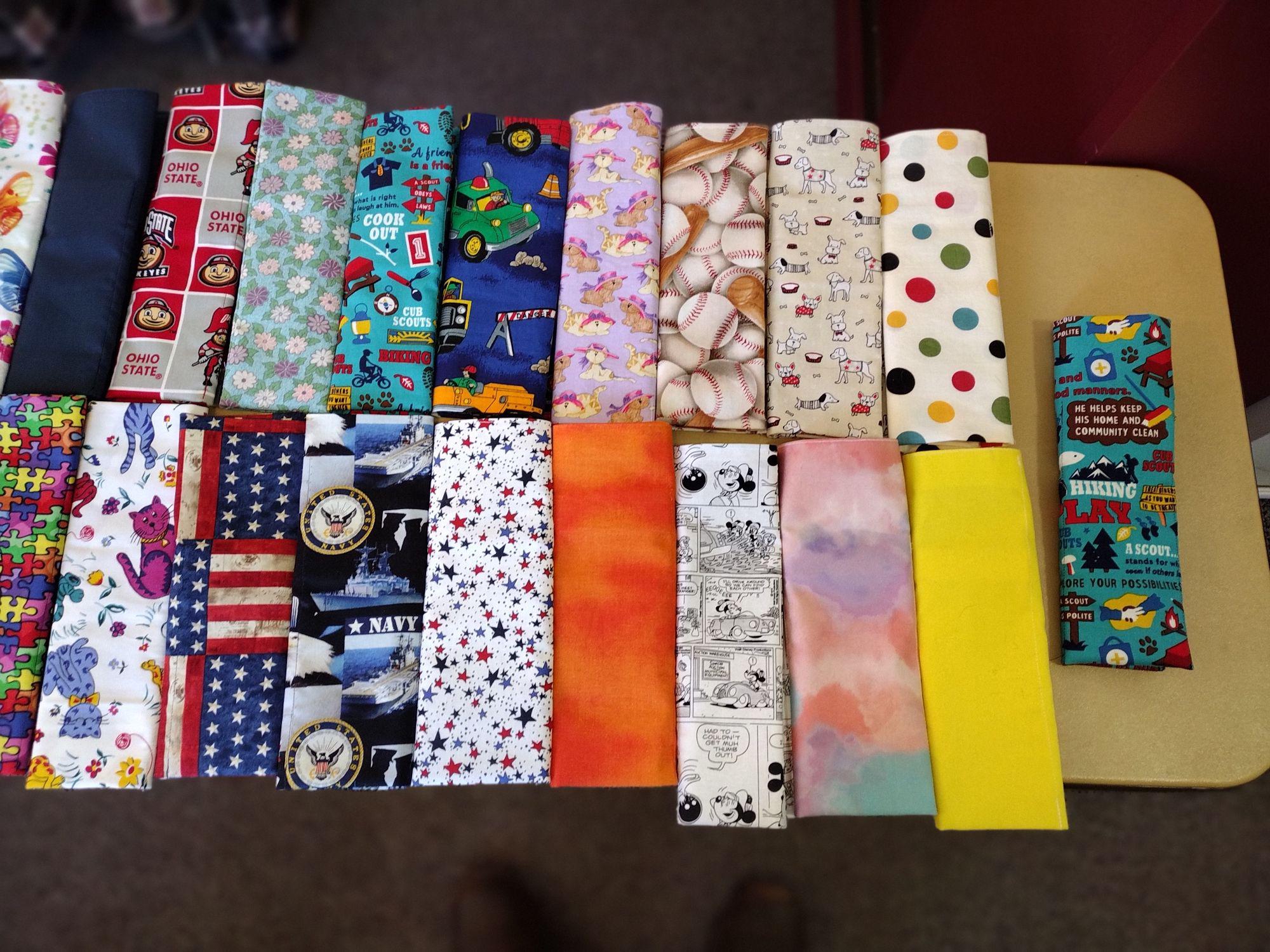 Inside of the cover is an infromation sheet
which contain basic identification and medical information
to assist first responders in case you need emergency assistance.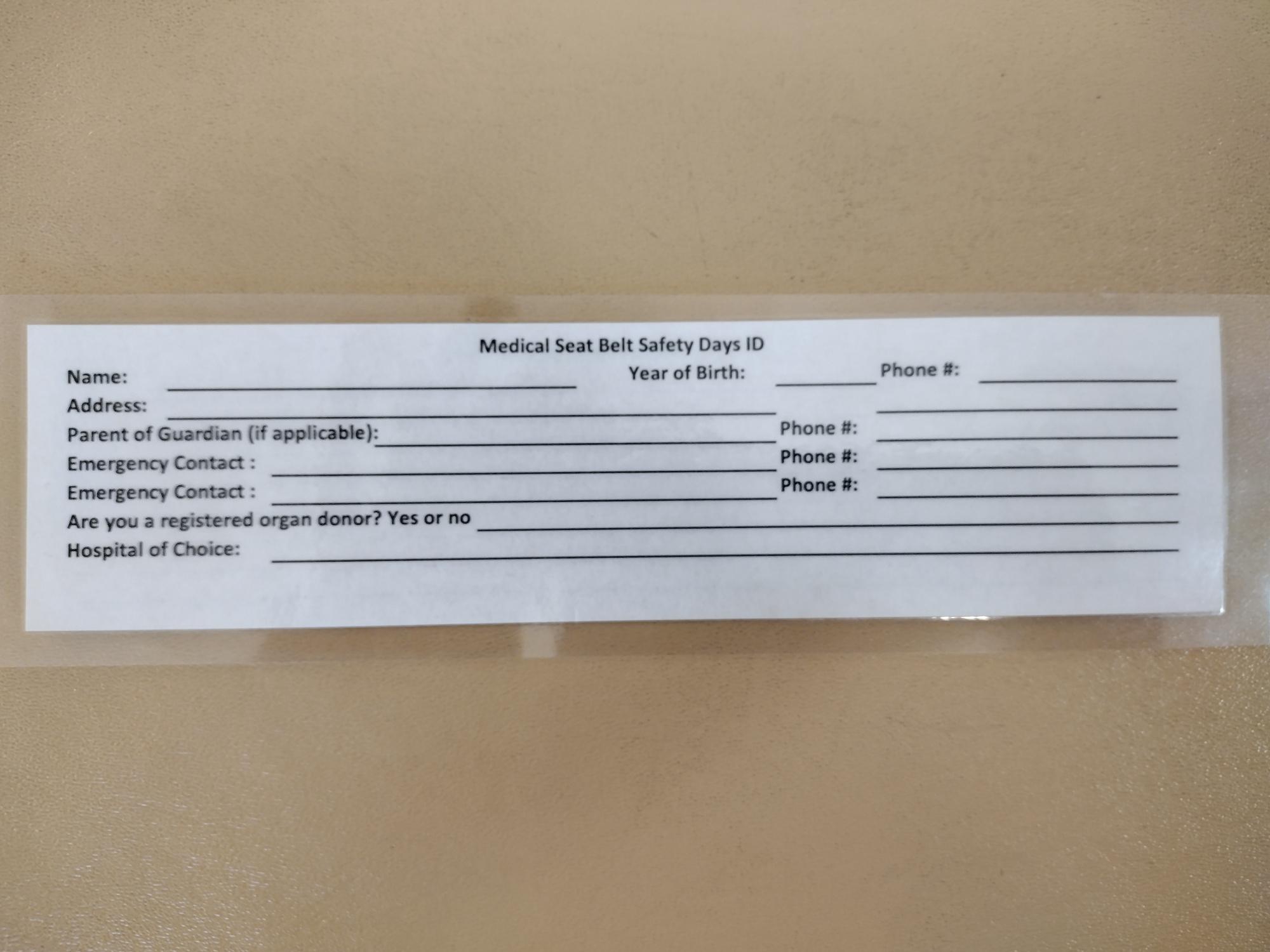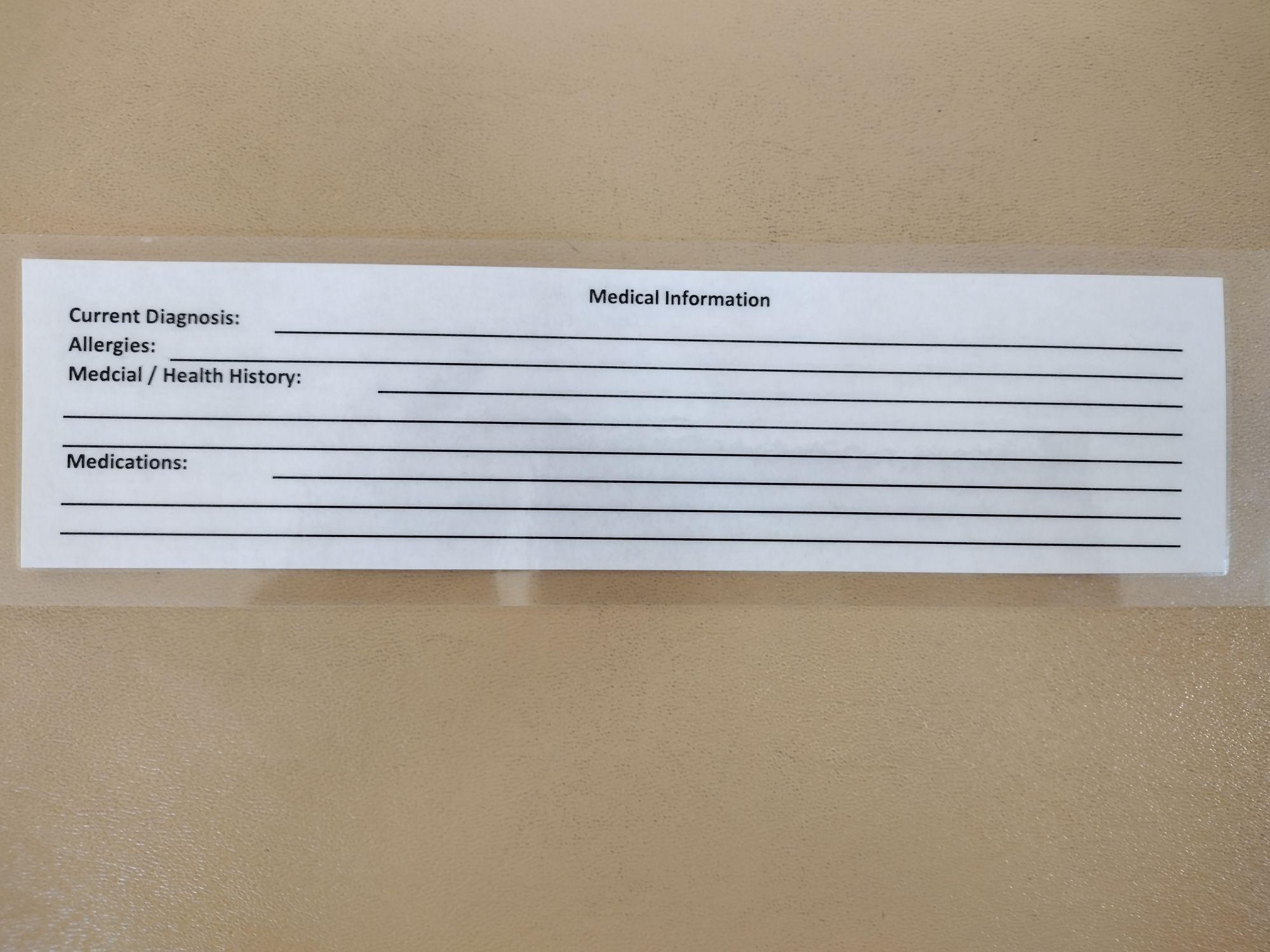 Moundsville
Rotary